Navigation
Computer assisted technique or Navigation surgery for knee replacement has been the backbone of our hospital since we introduced this technique for the first time in North India in the year 2005-2006. Over 8000 such surgeries have been performed with this highly advanced computer system the hospital required the 2nd state of art Navigation in year 2014.
TOTAL KNEE REPLACEMENT BY NAVIGATION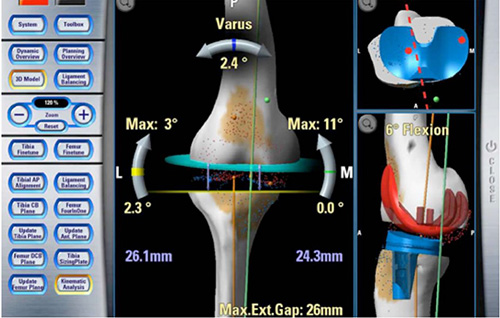 Procedure & Advantages
In this highly advanced procedure, all the steps, cuts, alignment and placement are monitored by a computer with advanced software, there by ensuring perfect placement of the knee implant.
Making a good surgeon even better.
The surgery is not done by the computer but it's guides and corrects the surgeon, what is not visible to the human eye, Hence decreasing the error.
Benefits:-
Perfect placements of knee implants.
Perfect alignment.
Longer life of implants.
Full bending.
Lesser Bleeding.
Better Function.
Orthonova has the same navigation system as in Germany (Bad Nauheim, Oldenburg, Freiberg) & Texas Medical Centre, Houston, USA.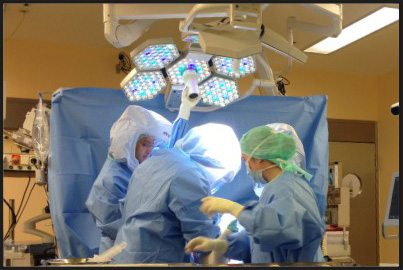 Operating in Orthopaedische Klink, Markgroningen, Germany.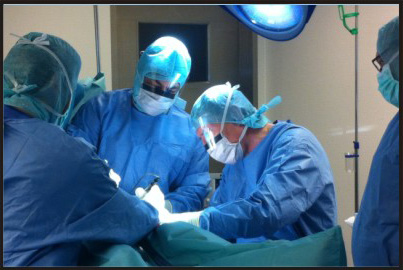 Operating in Hochwald Krankenhaus, Bad Nauheim, Germany.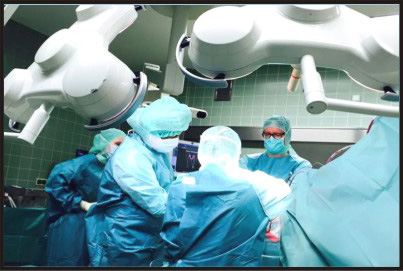 Operating in Germany.
Dr. Harprit says : The concepts of knee replacement has changed with the introduction of this technique. It gives a much precise & accurale result & better functioning of the knee.