Revision Joint Replacement (Knee and Hip)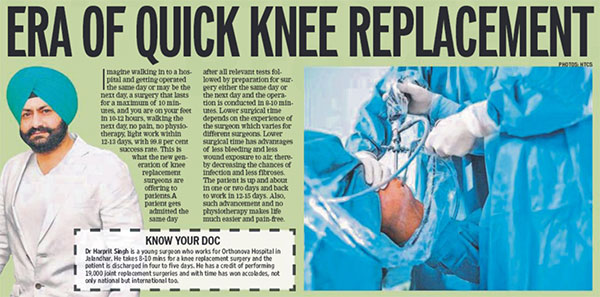 Knee Replacement at a Glance in Orthonova
Joint revision surgery is a complex procedure that requires extensive preoperative planning, specialized implants and tools, and mastery of difficult surgical techniques to achieve a good result. Revision joint replacement is done to replace a worn out joint, involving exchange of part or all of your previous joint. This operation varies from very minor adjustments to massive operation replacing significant amounts of bone and prosthesis. Also called revision arthroplasty, revision joint replacement is often more complicated but in the hands of a joint replacement specialist, the complexity of this operation minimizes.
Who needs revision?
Revisions are commonly performed for following reasons.
1. Worn-out implants (When the original primary joint replacement has worn out or loosened in the bone)
2. If the primary joint replacement fails due to recurrent dislocation.
3. Infection of a replaced joint
4. Instability or malpositioning of an implanted joint.
5. Fracture.
6. Ongoing pain and significant leg length discrepancy.
Since all surgeons are not the same and have different training and experience, so the techniques are also different. With over 12 lac walk in patients & 33,000 joint replacements & 46,000 operations in 22 years of service with 99.8% Success rate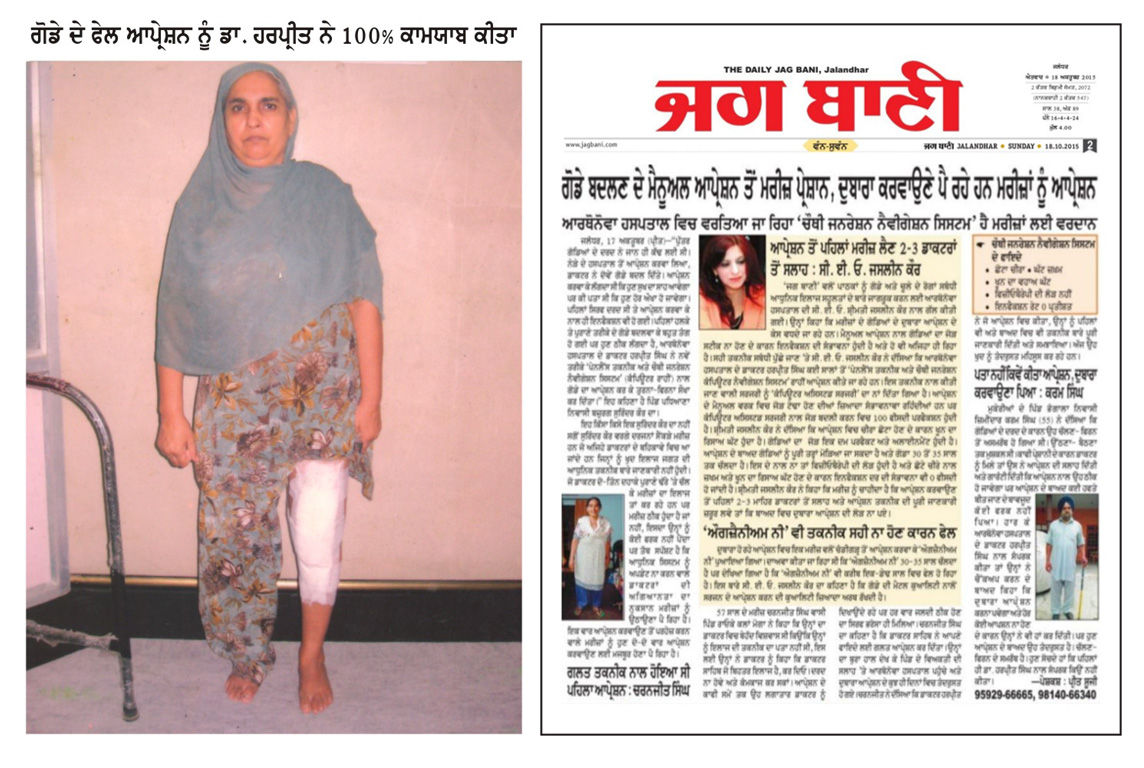 Dr. Harprit performs this major surgery offering excellent pain relief after a failed primary TKR and there are currently very sophisticated implants available to recreate a knee joint with good motion and stability. His special training and experience in hip and knee replacement surgery, has made him achieve mastery in revision surgery, bringing good results.
Note: People come from far & wide to this centre for treatment of their failed operation.